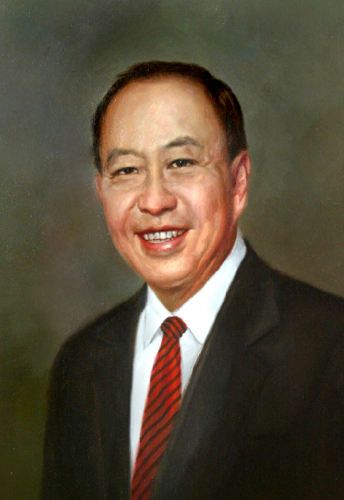 Philippines
1997
Ambassador Yuchengco is an internationally recognized insurance leader, businessman, statesman, humanitarian and visionary. During the l940's and 1950's, in a desire to mobilize capital, create employment and provide risk protection, he single-handedly built the Malayan Group of Companies into the largest general insurance group in the Philippines. He formed the Great Pacific Life Assurance Corporation, one of the largest in the country, and subsequently went on to make important contributions in political, diplomatic and general business areas. He also helped build other sectors of the financial services industry in the Philippines, making contributions in developing the banking and capital markets.
His influence as an international statesman, with the respect of many countries worldwide, has led him into government service for the Philippines. He has served as Ambassador to Japan from the Philippines and as Ambassador to the People's Republic of China. He currently serves as the Philippine Permanent Representative to the United Nations with the rank of Ambassador. In China, his diplomatic mission was to fill a unique and vitally important leadership role in moderating and resolving the challenges resulting from the Maoist Communist resurgence taking place in the Philippines. In Japan his mission was to alleviate the Philippine-Japan trade imbalance and acquire substantial Japanese investments in the Philippines. In the United Nations, Ambassador Yuchengco successfully clinched the endorsement of the 53-nation Asian Group to support the candidacy of the Philippines for a non-permanent member seat in the Security Council.
Ambassador Yuchengco has many contributions to the industry to his credit. Recognizing the need for low-cost insurance coverage in his country, he founded the country's first capital investment company. That company started the country's first variable insurance product. Another innovation was the introduction in 1966 of the first pre-need plan in the country, a product which was well received as a hedge against inflation and spawned the pre-need industry in the Philippines. In September 2002, Ambassador Yuchengco was elected Chairman of the Asian Bankers Association, the foremost association of banks, security companies and other finance-related institutions in Asia.2
He is the Chairman of AY Foundation, a private non-profit organization he established in 1970 to improve the quality of life, and promote the welfare of less fortunate, in the Philippines through scholastic pursuits for talented children of the needy and cultural minorities. More than 3000 children have received scholarships since the foundation's founding in 1971.