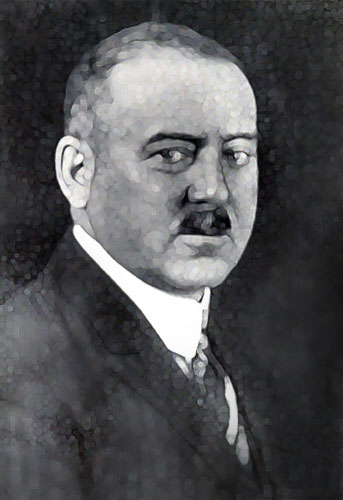 Germany
1966
Dr. Alfred Manes was known as a teacher "who changed an industry." He was instrumental in laying the foundation for the systematic study of modern insurance.
In 1902, after studying law and insurance at the Universities of Munich, Heidelberg, Strasbourg, Gottingen and London, he became Secretary of the German Association for Insurance Science, a post he held for many years. He wrote and published forty books on insurance subjects and served in addition as chief editor of the German Insurance Lexicon. He frequently visited other countries to study insurance practice, going to Australia and New Zealand in 1909. He also advised several governments on insurance matters.
He was the German secretary of the Permanent Committee of the International Congresses of Actuaries and was the general secretary of the Fifth International Insurance Congress in Berlin in 1906. He was an instructor in insurance at Handelshochschule and in advanced courses for Prussian officials in Berlin.
Considered an outstanding teacher, his works made possible the foundation of an international insurance system. His Hanbuch uber das Versicherungswesen, first published in 1930, became a standard reference throughout the world.
Beginning in 1937, he taught at Indiana University in the United States and then until he retired, at Bradley University in Peoria, Illinois, United States.