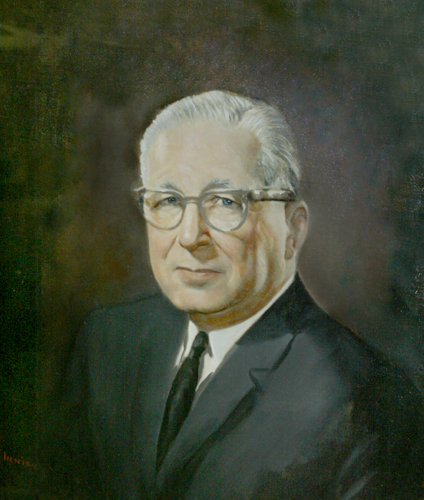 USA
1967
Mr.Guertin was an actuary, mathematician, author, public servant, association executive and consultant. He was a major contributor to the theory and practice of reserve valuation in life insurance. Long an innovator in actuarial science, he played a significant role in the creation of the current Standard Non-Forfeiture and Valuation Laws, which are known as the "Guertin Laws." Proposals he developed while serving with the New Jersey Insurance Department resulted in the creation of the Commissioners' Standard Ordinary 1941 Table and the Commissioners' Standard Industrial 1941 Table.
His work led to the establishment of a revised minimum reserve system, known as the Commissioners' Valuation Reserve. And through his work with the American Life Convention, he exercised considerable influence over product development in the life insurance business. His interests centered on taxation of life insurance companies and he was also an advisory to the Treasury of the United States and to various congressional committees.
Alfred N. Guertin was a member of the actuarial department of the Connecticut Mutual Life Insurance Company from 1922 to1929. He then joined the New Jersey Department of Banking and Insurance, serving as chief assistant actuary from 1929 to 1932 and actuary until 1945. He then worked for the American Life Convention as an actuary and expert on insurance matters.