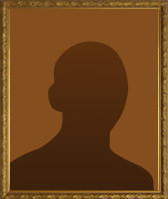 France
1980
Professor Andre Besson, jurist, teacher and author, was known and respected throughout the world for his monumental contributions to the literature of insurance. He authored a four-volume work on non-marine insurance and a two-volume work relating to the operations of non-marine insurers. These books set the standard for insurance literature and continued for many years to play a vital role in the scientific study of insurance.
His scholarship was recognized through his service as director of the publication, "General Review of Non-Marine Insurance", a journal founded by his colleague Professor Maurice Picard, also a member of the Insurance Hall of Fame. The journal had a significant influence on the development of property insurance.
Professor Besson's writings influenced the ways insurance law changed over the years. He was active with many groups nationally and internationally seeking ways to make the insurance institution more responsive to the needs of society.
His interests extended beyond the University of Paris, where he taught. He was a valued consultant to the Government of France and was involved in discussions and studies of many social issues impacting the insurance business.