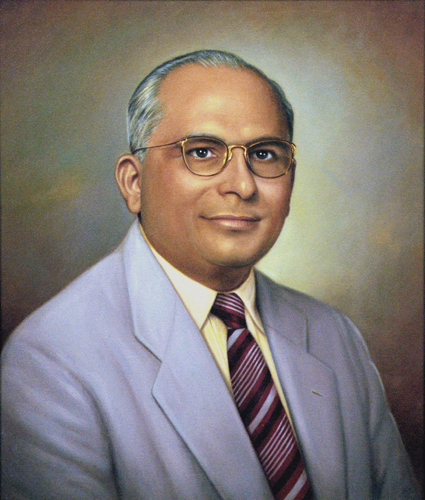 India
1984
When Mr. B.K. Shah entered the insurance business in India in 1933, life insurance was still in its infancy in that country. Although there were large numbers of insurers, they were small, one-person operations. Actuarial principles and the trusteeship concept were realized and practiced by only a few people. Sound administration and accounting procedures had yet to be developed.
Mr. Shaw joined New India and through the course of his career with that company, which he led as president from 1945 to 1955, he introduced a number of innovations for the Indian market.
He developed a new model of administration by streamlining procedures, shortening lines of communications and decentralizing operations. He introduced technology of the time to operations. He set up an investment department and he crusaded for expense management and brought about cost control consciousness, which ultimately resulted in acceptance by life insurers of statutory control of expenses of management.
Further, he introduced machinery breakdown insurance in India in cooperation with Munich Re in 1951. He got the underwriting of Indian hull business transferred from the United Kingdom to India. And he started credit insurance on an all-India basis. Thus, he brought the Indian insurance market to full capabilities to serve all needs of the Indian public and business sector.
New India, under his stewardship, penetrated into every portion of Indian society. It established offices for direct writing in about 45 countries and operated in close cooperation with local insurers. New India also started trading in reinsurance internationally. He developed the concept of Anatomy of Risk, built up consciousness in managers to identify sensitive points of risk, and he invented methods and took steps to minimize losses.
He developed strategies and techniques of selecting, training and motivating hundreds of young people every year.