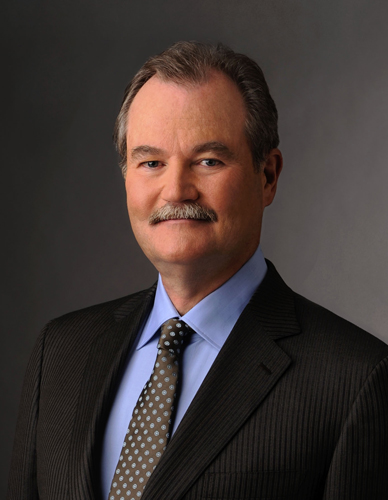 USA
2011
Brian Duperreault's reputation for effecting dramatic change was well-established when the challenge of leading Marsh & McLennan Companies (MMC) tempted him out of retirement in January 2008: During his 10 years as CEO of ACE, the then 35-year insurance industry veteran had been instrumental in transforming Bermuda from an island nation with a small, reinsurance-focused market into a global insurance center.
Plagued by lingering morale and talent issues arising from the NY Attorney General's 2004 investigation into insurance industry commission practices, Marsh & McLennan Companies was certainly ripe for a transformation. Mr. Duperreault stepped into the role of President and CEO of MMC in 2008 feeling destined for the job and confident in the company's inherent value - and his ability to unlock it. The industry agreed, hailing his appointment as a "masterstroke". Mr. Duperreault's multi-year plan to restore the Marsh & McLennan name in both reputation and financial performance yielded signs of improvement almost immediately.
Mr. Duperreault's superlative leadership capabilities and business acumen emerged during his time at the American International Group, where he began his career as an actuary in 1973 before rising through the ranks to become Chairman and Chief Executive Officer of AIG's American International Underwriters
From AIG, the Bermuda-born Duperreault made his way back home, taking the reins of ACE in 1994. Executing on an ambitious vision of expansion, Mr. Duperreault began a series of strategic acquisitions, including the 1999 purchase of Cigna P&C, formerly known as the Insurance Company of North America, which traces its roots dating back to 1792. The Cigna acquisitions played a significant role in catapulting ACE from a 50-employee boutique operation that wrote only two lines of insurance to an international insurance and reinsurance "powerhouse" with more than 9,000 employees, writing a wide variety of lines, in almost 50 countries.
Accomplishments:
After being discharged from military service, a young Brian Duperreault came across the term "actuary" while researching job options and sent letters of inquiry to several insurers. Deciding to accept an offer from AIG, he began in the company's actuarial department in 1973. Over the next twenty years, he rose to the role of Executive Vice-President of AIG Foreign General Insurance, eventually becoming Chairman and Chief executive of AIG's American International Underwriters, which comprised all of AIG's non-U.S. commercial business.
Soon after taking the helm at ACE in 1994, Mr. Duperreault Brian began expanding the company's product capabilities, adding satellite, financial lines, aviation and excess property coverages. Over the next five years, the company made several strategic acquisitions. With the purchase of the Ockham and Methuen managing agencies in 1996 and Tarquin Ltd. in 1998, ACE entered the Lloyd's market and increased its international exposure. The company expanded into the reinsurance markets by acquiring Bermuda-based property catastrophe reinsurance companies Tempest Re in 1996 and CAT Limited in 1998. ACE partnered in forming Sovereign Risk Insurance Ltd. in 1997 to provide political risk coverage around the world. And with its 1998 purchase of the Westchester Fire Insurance Company, ACE gained specialty lines capabilities in the important North American market.
Mr. Duperreault's single most important action in building ACE into a global insurance provider was the 1999 purchase of CIGNA's U.S. and international P&C insurance operations, through which ACE gained established operations in more than 40 countries, quadrupled its annual net written premiums and grew its employee population to 9,000 from 1,000.
Upon his appointment to President and CEO of MMC in 2008, Mr. Duperreault, a detail-oriented and thoughtful leader, quickly moved to strengthen his executive management team at both the Corporate and Operating Company level, implement greater expense discipline across the company, and evaluate the overall business for "fit" and synergy. His institution of greater expense discipline and client segmentation has improved margins and profitability in the Marsh and Guy Carpenter companies.
Mr. Duperreault has put the growth-oriented strategy he became known for at ACE to work at MMC. Once thought to be on the brink of acquisition itself, MMC has gone from defense to offense, snapping up a number of smaller companies for integration into both MMC's Operating Companies and the newly establishing Marsh & McLennan Agency, aimed at serving small and emerging growth U.S. companies.
Impact of Achievements:
During his 20 years at AIG, Mr. Duperreault's results-focused, but people-oriented, leadership style contributed to the success of the various business units under his management.
By the time of his retirement from ACE in 2004, Mr. Duperreault had transformed the company from a single-product, single-market niche insurer into one of the few truly global multi-line property and casualty insurance and reinsurance organizations. During his decade as ACE's chairman and chief executive officer, the company's stock increased more than fivefold. The leadership structure Mr. Duperreault implemented at ACE, the superior talent he surrounded himself with, and most of all, his extraordinary vision laid the foundation for the company's continued success.
The effects of ACE's expansion under Mr. Duperreault have echoed through the Bermuda insurance market, helping transition the country into one of the world's global insurance capitals.
Mr. Duperreault's leadership has stabilized Marsh & McLennan. Prior to his appointment in 2008, several quarters of disappointing results and poor management had analysts and shareholders clamoring for the breakup of the then 137-year old company. Margins in the brokerage arm of the business, long regarded by many as number one in the world, had fallen significantly below those of its peers.
Today, following one of the worst financial crises since the Great Depression, MMC has seen improvements in margins, a return to profitability in its insurance broking segment and has managed to control costs while retaining clients in the more deeply impacted Consulting segment. Along with a healthy balance sheet, the streamlining of services, renewed focus on talent development and employee well-being, and deft handling of certain legal matters by Brian and his management team have left MMC more nimble and better poised to take advantage of an economic recovery. The young man who chose his vocation after looking up the word "actuary" in the dictionary has become the definition of what an exceptional one can accomplish through determination, dedication and vision.
Honors and Recognition:
Bermuda Insurance Institute - 2006 Lifetime Achievement Award
School of Risk Management, St. John's University - 2004 Insurance Leader of the Year
Honorary Doctorate of Commercial Science Degree from St. John's University - 2006
Honorary Doctorate from Saint Joseph's University - 2007
Directorships
Current
Tyco International Ltd.
School of Risk Management, St. John's University
Bermuda Institute of Ocean Sciences (Chairman, Board of Trustees, 2006-Present)
International Insurance Society (Chairman, 2007-2010)
Past
St. Joseph's University
King Edward VII Hospital Trust
Bank of N.T. Butterfield & Son Limited (Chairman, 2007-2008)
Bermuda Monetary Authority (Chairman, 2007-2008)
Humanitarian and Philanthropic Contributions:
A noted philanthropist, Mr. Duperreault is committed to giving back to the communities that he lives and does business in. Among his contributions are:
Centre on Philanthropy - Chairman
The Duperreault Fellowship (Bermuda) - Founded. The fellowship goes toward the prevention and treatment of drug and alcohol abuse.