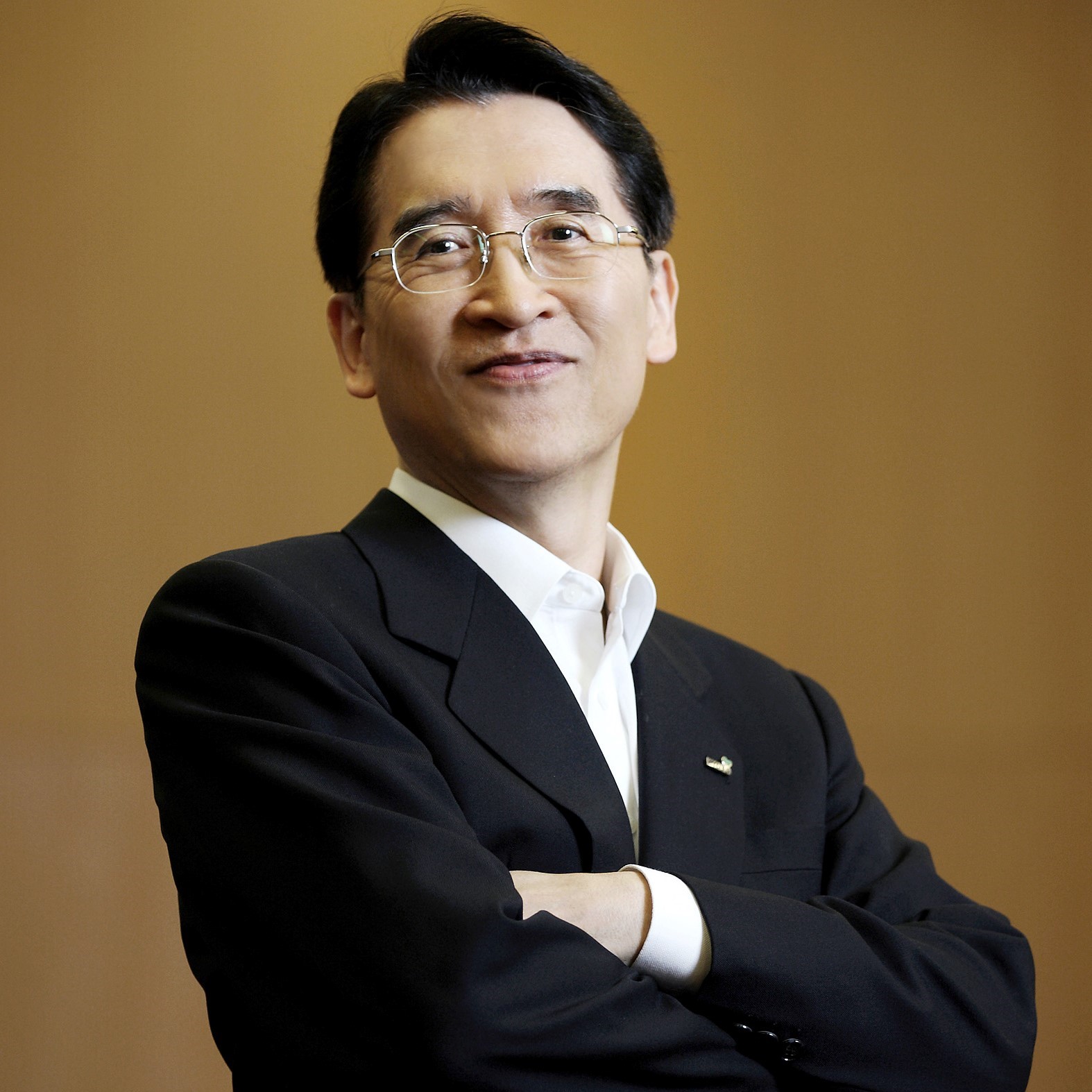 South Korea
2023
Dr. Chang-Jae Shin is the Chairman and CEO of Kyobo Life, one of the biggest life insurers in South Korea. With his unique background as a business man and a former practicing medical doctor, Dr. Shin always describes life insurance business as "humanitarian" since he believes the value of love, affection, respect for human life is deeply integrated into the entire business. His unique experiences convinced him that company management must be all about 'Of the people, By the people, For the people'. Under this philosophy, Dr. Shin has dedicated and committed his life journey as the "Life Company CEO" for over two decades and as "Life Creating Professor" at Korea's top university for 18 years.
Dr. Shin started his career in the life insurance industry as the Vice Chairman of the BOD at Kyobo Life in 1996, and was elected as CEO of Kyobo Life in the year 2000, which was the toughest year in Korea as a result of the Asian financial crisis. Prior to this, he has been holding the position of Chairman of the BOD at the Daesan Foundation since 1993.
Prior to his business career, he was trained as an infertility doctor and served as a professor at the Seoul National University Medical School.
Major Achievements and Contributions
The CEO for the Rebirth of the Company from Crisis
In year 2000 when Korea still suffered in the wake of the Asian financial crisis, he took the helm as the CEO of Kyobo Life. Many Korean large corporations and financial institutions went bankrupt and Kyobo Life's investment portfolio was also damaged writing off assets of 2.4 trillion Korean won and recording 254 billion Korean won in net loss.
In order to survive and continue to grow, Dr. Shin initiated 'Change Management' program for the business transformation. Since then, Kyobo has been focusing on improving customer satisfaction, achieving financial stability and controlling the risks. The company has shifted its business model from quantitative to qualitative growth.
One of the examples showing his commitment is that he conducted more than 300 workshops in a year for a better employee communication and motivation giving a sense of ownership to all employees.
His continued efforts towards Change Management finally paid off. Since 2004, Kyobo Life recorded the highest ROE among the top three life insurers in Korea, and the company recorded the largest profit market share in the Korean life insurance industry amidst the global financial crisis in 2009. As a result, Kyobo Life was selected as the 'Life Insurance Company of the Year' by insurance experts in the Asia-Pacific region during the 2009 Asia Insurance Industry Award at the International Reinsurance Conference held in Singapore.
 
The CEO Practicing 'Human-Centered Stakeholder Relationship Management"
Dr. Shin's management philosophy can hardly be explained in one word. However, it can ultimately boil down to the word 'Life'. He often brings the concept of 'humanitarian' into life insurance. Based on his perspective, life insurance should be derived from 'humanitarian' which urges love, affection and respect for human beings. He reiterates that Life Insurance can spare loved ones from anxiety by helping them to prepare for unexpected adversity. Against the backdrop of human-centricity, his focus has become the human-oriented stakeholder relationship management. He states that he has "often seen many companies pursue short-term profit, rather than winning the hearts of the employees and their customers." However, he added that "when a company considers the value of all stakeholders, namely, employees and customers, they can deliver superior financial performance, and only through this approach, can a company create a virtuous circle where profit is maximized and all stakeholders including shareholders can prosper."
For Employees and Agents
Dr. Shin especially highlights empowerment and voluntary actions of employees which are the key factors to improving the productivity of the company with a priority on aligning employees with the company mission. He pointed out to managers that employees' growth and performance can be improved by coaching.
He believes that if he shares his Vision with everyone that it can become an inspiration and passion for the employees and agents, transforming them to become active contributor and not just passive workers. He reiterates the importance of 'communication' citing that it is the key element of a successful management and the senior management should be open-minded when it comes to employee connection.
Ever since he took office as CEO, he has made continuous efforts to create emotional connectivity with employees. He has been spotted playing guitar or becoming a chef or even a comedian on stage. He even went as far as to dye his hair to communicate better with younger employees.
 
For Customers
Kyobo Life's renowned customer-oriented management is driven by Dr. Shin's humanistic perspective. In 2005, Kyobo became the first insurer to be inducted into the customer satisfaction Hall of Fame in Korea. With exhilaration and enormous pride, Kyobo erected a copper monument in the lobby of Kyobo Life's Head Office. However, it was only a few years later that the company found itself falling into complacency with repeat customer complaints which showed customer service quality deterioration. So in 2011, the company covered the monument in shame. All employees had to become more diligent and assiduous to reduce the customer complaints. In 2013, Kyobo recovered its reputation by receiving high recognition once again, and the company finally unveiled the monument to the public.
'Lifelong Care Service', is another endeavor of Kyobo under Dr. Shin's customer management philosophy. Kyobo launched the service in 2011 for the 'coverage optimization and customer protection'. The service offers regular financial planner visits to customers to inform any ambiguous contract terms and unclaimed incidents. The healthcare guidance and other value-added services are also provided. Over the past years, 'Lifelong Care Service' has been benchmarked by other insurers and played a catalyst role in changing the culture of the insurance industry into more service centered than sales centered business. As part of Dr. Shin's continued management focus on customer satisfaction, the Lifelong Care Service ultimately aligns with the company's core objective of 'helping people in hardship not to feel hopeless'.
 
For Investors
Under Dr. Shin's leadership, the past two decades was characterized by a stable net income and capital increase on a sound financial footing. Aligning employees with the company's mission, not seeking profits has always been the priority of Dr. Shin's initiatives. Because of his medical background, Dr. Shin often compares company management to oxygen. He states "Human beings cannot live without oxygen, but we do not live for oxygen. Likewise, a company cannot exist without profit. However, a company should not exist merely for profit."
In 2022, Kyobo Life has invested KRW 8.6744 Trillion in socially responsible investments and also issued sustainability subordinated capital securities amounting to USD 500 million. This effort has been acknowledged by the international credit agencies. In 2022, Moody's has assigned 'A1' rating to Kyobo for the eight consecutive year that is the highest credit rating ever received by any life insurer in Korea. Meanwhile, Fitch Ratings gave Kyobo Life an 'A+ rating for the tenth consecutive year.
 
For Government and Local Communities
Dr. Shin often described life insurance as humanitarian that is built on genuine love for human beings. It emphasizes the value of love and respect for human beings and can spare loved ones from anxiety by helping them to prepare for unexpected adversity. Extended from this belief, he strives to lead the company as a responsible member of the society through honest business conduct and ethics, and generously sharing with the community.
Under this value, Kyobo has carried a very consistent cause to return to the society by founding 3 non-profit charity foundations focusing on education, culture and social welfare, and implementing various forms of ESG oriented activities including volunteer works, scholarships, donations and direct investment.
As examples, in 2019, the key projects company launched including 'Wow Dasomi Sound-and-light Program' to supported children with hearing impairments, 'Kyobo Life Youth Athletics Cup Championship' project to support sport prospects to be the leading players for the future of nation, 'Kyobo Dasomi Dream Makers' project that helps young generation to grow into digital talents in the 4th Industrial Revolution.
Recognizing Dr. Shin's efforts practicing Human-Centered Stakeholder Relationship Management and impact made, Dr. Shin received the International Council for Small Business' (ICSB) Humane Entrepreneurship Award in 2019, that was created to support and promote the UN SDGs and he became the first Korean businessperson to deliver a speech held at the U.N. headquarters. At the same year, he also received the Korean Sustainability Leader CEO Award in Korea. As a result, Kyobo Life has been selected as the top company to achieve Korean Sustainability Index for 11 consecutive years and has been inducted in the Hall of fame.
 
The CEO Focusing on ESG Management to achieve Sustainability
The statement of 'We pursue development with all stakeholders' in the preamble of the company's Articles of Incorporation proves that its sustainable philosophy has been part of the company from the very early stage. With the more recent ESG trend, Dr. Shin have embedded the ESG elements into the already existing Sustainability Management infrastructure, and led the company to become pioneer in the industry for the ESG management.
In September 2010, Kyobo Life became the first insurance company in Korea to join the UN Global Compact (UNGC). Since its participation in the initiative, the company has established ten principles under four pillars, namely human rights, labor, the environment and anti-corruption.
In 2015, Kyobo Life has begun practicing the UN Sustainable Development Goals (SDGs) since its initial introduction. The company selected 11 out of 17 SDGs which it can best participate and implement according to its own business nature and strength.
More recent, he leads the company to establish its ESG roadmap 2025 to systematically manage sustainability management related tasks and create significant results. Major tasks were selected every year based on a total of three directions: responding to climate change and strengthening environmental management, spreading a win-win culture, and finally, establishing an ESG decision-making system. By declaring 2022 as the year for building the ESG foundation, the Company will focus on establishing a system for each field.
As result of his endeavor and focus on ESG management, Kyobo Life has been ranked No. 1 in the life insurance sector of the Korean Sustainability Index for 12th consecutive year since the evaluation began in 2010. The Company was highly praised for its contribution to creating a sustainable social structure by fostering social enterprises, supporting the underprivileged, and discovering startups. In addition, its active response to climate change received excellent evaluations.
 
Awards and Honours
2020: President of Gangwon Winter Youth Olympic Games 2024 - International Olympic Committee (IOC)
2019: The Korean Sustainability Leader CEO Award - Korean Standards Association
2019: Humane Entrepreneurship Award and delivered a speech in UN HQ - ICSB
2012: 'Personality of the Year' - The Asia Insurance Industry Awards
2010: The 19th Montblanc de la Culture Arts Patronage Award - The Montblanc Cultural Foundation of Germany
2008: The International Management Institute Awards - The Federation of Korean Industries (FKI)
2004: 'Korean CEO Award' - The Korea CEO Association
2001: 'Best CEO Award' - The Korea Management Association