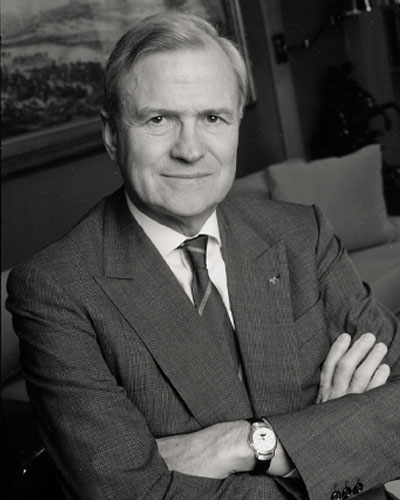 France
1999
Mr. Claude Bébéar is one a few of the insurance industry's first global pioneers--- having built AXA Group, France, into one of the world's largest insurance organizations, with offices in more than 50 countries on five continents. The company serves over 35 million customers and employs thousands of people worldwide.
He is universally recognized as a pioneer in creating the modern, cross-border multinational financial services organizations, a model today followed by others around the globe.
Mr. Bébéar's genius has been in his ability, where others have failed, to integrate many diverse businesses in different cultures smoothly. Early an acquirer of insurance companies, Mr. Bébéar has absorbed each different culture with success, thus strengthening the whole of AXA from its many parts. AXA's growth and size have provided economies of scale in operations and in investments, and increased the company's ability to insure larger risks and to build new lines of business and innovations in financial risk management.
An outstanding leader among his peers, he has emphasized education for employees and AXA is known for its development of employees through the AXA University. The company, under Mr. Bébéar, also grew with one overriding mission: to cover the needs of individuals, businesses and communities in risk protection, financial planning and assistance. That mission created one of the great insurance companies of its time.