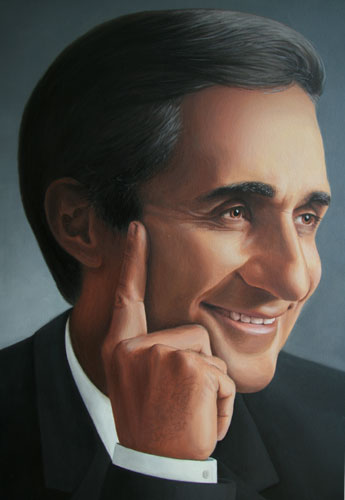 Mexico
2003
Mr. Clemente Cabello is one of the most widely recognized and highly respected insurance executives in Mexico and throughout Latin America. He career spans 38 years of outstanding achievements during which his innovations, leadership and management skills have resulted in an enviable record of success.
Mr. Cabello began his work as a clerk in the actuarial department of Grupo Nacional Provincial (GNP), the company he now serves as chief executive Officer. During the course of his career, Mr. Cabello has transformed GNP and in the process increased its market share from 11% to 21% of the total Mexican market. All growth has come from operations. Today GNP is the largest insurer in Mexico and has maintained that position for 24 years in a row.
GNP, under Mr. Cabello, has gained the reputation as a company that sets the standard for bold and imaginative innovation in Mexico. Mr. Cabello has been major innovator in product design and development. He introduced the concept of universal life in Mexico, he introduced dividends to his company's products; he was a major innovator in the field of health insurance; his concept of inflation proof insurance was applied to property insurance as well as life insurance. And he participated in a group of Mexican actuaries that gathered mortality experiences in order to develop new mortality tables for the country. Under his leadership, GNP introduced the first insurer-owned clinics to significantly enhance health services for customers.
He has also contributed to programs to increase agent productivity and in human resource development. The Mexican market has undergone many changes, and as the market opened, many companies entered from outside the country. Mr. Cabello showed his innovative spirit when he reorganized GNP, formerly a multiline company, into what he calls a group of specialized 'virtual companies'.
Throughout his career he has been a prominent advocate for and defender of the institution of insurance. Due in large part to his efforts, the regulation and practice of insurance have been substantially enhanced in Mexico. He has fought for the institution of private insurance. And he has advised and counseled governments throughout Latin America regarding insurance issues.