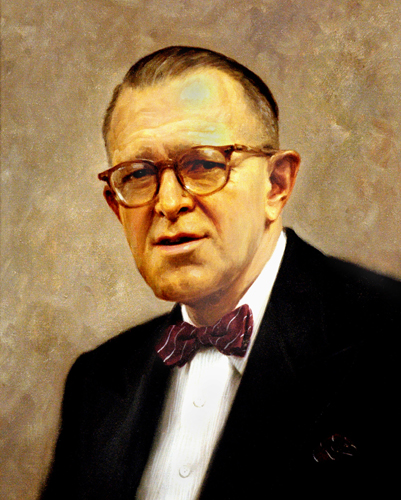 USA
1975
Mr. C. V. Starr was a pioneer of broad vision who recognized that American business and American insurers would become increasingly international in scope. He was one of the founders of an organization that would later become one of the largest insurance companies in the world—American International Group (AIG), United States.
With his organization of American Asiatic Underwriters in Shanghai in 1919, Mr. Starr adapted western techniques and capital to East Asian customers, an approach used through his career. By bringing sophisticated underwriting and technical facility to nations in which he operated, he assisted in the development of commerce and industry and local insurance enterprises. He provided the reinsurance facilities that permitted the development of local insurers and assisted in teaching technical and management skills of insurance to local nationals.
Mr. Starr found no people and no place foreign in his nature. He believed deeply in the individual and the individual's potential for self-development. He realized the role savings accumulated through life insurance could play in improving the economies of developing nations, and helped make it a practical reality for people in those countries.
His interests and capabilities led him to publishing, a lifelong support of education and of aiding promised students. He received many honors, which attest to his outstanding achievements and mark made on the industry in the 20th Century.