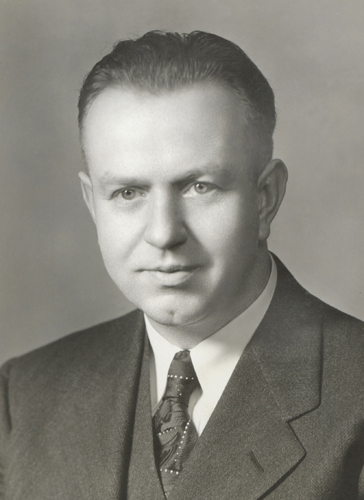 USA
2002
Dr. Edison Bowers was a professor of Economics and Insurance for over 45 years, including at Ohio State University, USA, for 30 years. He is recognized as a pioneer in the creation of a professional designation in the field of insurance and he helped launch the American College of Life Underwriters and the Chartered Life Underwriter professional designations in 1927. He began his teaching career in 1923 when the insurance field as an established discipline was in its infancy. He worked to elevate the status of insurance to the level of a mandatory study for graduation with a degree in business administration.
He was also known as the foremost authority on the principles and practices of the then emerging field of unemployment insurance, old age, and survivors insurance as well as workers' compensation protection. When these programs were created in the U. S. during the 1930's Dr. Bowers early foresaw the implications of these new forms of protection and how they could reinforce and integrate their provisions with private insurance coverage. His research findings, numerous writings and teaching revealed how these public programs of protection served as safety-nets and would build a stronger structure for retirement and survivor benefits through private annuities.
His fellow university professors elected him as one of the early presidents of the American Association of University Teachers of Insurance. Through his extensive research activities and published articles and position papers, he became known in Europe as an international authority in insurance. He traveled widely to share his knowledge of the developing areas of protection.