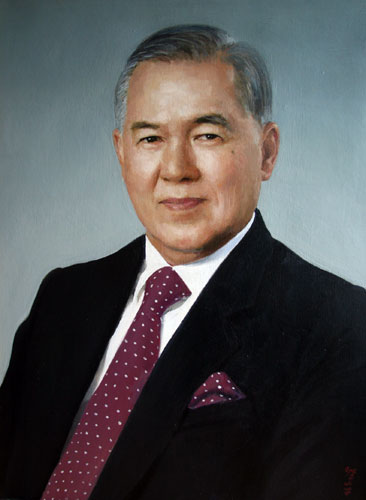 Hong Kong
2003
Mr. Edmund Tse is Senior Vice Chairman and Co-Chief Operating Officer of American International Group (AIG). He began his career with AIG in 1961 in Hong Kong. He was then posted to AIG's Nan Shan Life Insurance Co., Ltd. in Taiwan, where he later became President, Managing Director and Chairman in 1990. Mr. Tse successfully revived Nan Shan and built up an agency force by recruiting university graduates. He elevated the standard of life insurance practices. His management placed Nan Shan in the top ranks of insurers and today the company is the second largest life insurance company in Taiwan.
Mr. Tse has also served as President and Chief Executive Officer of AIA, and in 2000, he became Chairman and CEO.
Mr. Tse has spearheaded AIG's life insurance business in Asia under the operations of AIA. Han Shan in Taiwan; Philam Life in the Philippines; PT AIA Indonesia and PT AIG Lippo Life in Indonesia; and ALICO and AIG Start Life in Japan. For decades, the life operations of AIG have maintained a leading position in the Asian markets and currently rank No. 1 in Hong Kong, Thailand, Singapore and the Philippines.
Mr. Tse played a key role in opening up China's insurance business. He became one of the earliest pioneers in exploring business potential in China. In 1992,AIG became the first foreign insurer to be granted a license to operate life and non-life insurance business in Shanghai. He introduced the agency concept and system in China, which is now being followed and widely implemented by insurers in China.
Under the leadership of Mr. Tse, AIG has expanded into a broad range of financial services in the SE Asian region, including acquisitions and strategic partnerships. And he has promoted the development of the insurance industry in Hong Kong and throughout Asia. In Hong Kong, he has been instrumental in bringing together representatives of both the life and general insurance forces as one insurance industry voice. He was the longest serving member on the Insurance Advisory Committee to the Hong Kong Government. Serving on the Hong Kong Mandatory Provident Fund Advisory Board, he played an important role in providing expertise and counsel to the government.