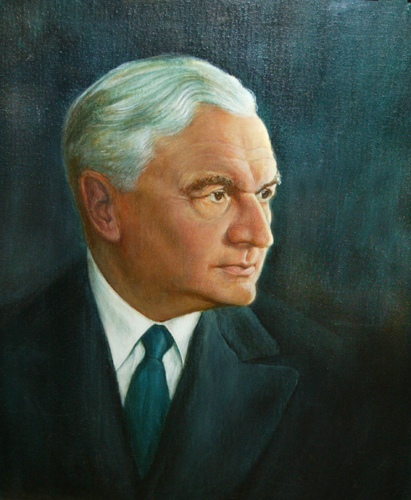 Switzerland
1965
Mr. Ernst Froelich started his insurance career in the marine field, an area in which he became internationally recognized. In his capacity as Chairman of the Swiss Reinsurance Company of Zurich, Switzerland, he contributed to the greatness of that organization.
A spokesman for the well being of his countrymen, Dr. Froelich fathered many plans for the protection of his Swiss countrymen and others, at home and abroad in war and in peace. Recognizing the need for imports in his country, he prepared the theoretical and political basis for the Swiss Government's War Risk Insurance Pool in 1942 and directed the pool's operations on a sound basis. He negotiated the origination of a Swiss merchant marine branch to ship Red Cross packages from the Untied States to prisoners-of-war in Germany during World War II. He created a mutual assistance program whereby Swiss citizens residing abroad might receive payments for property losses growing out of political disturbances.
Dr. Froelich advocated cooperative activity between the private insurance business and the government, with insurers providing technical resources and bearing some of the risk, for a fee, and the government exercising supervision and control, as a representative of the taxpayer.