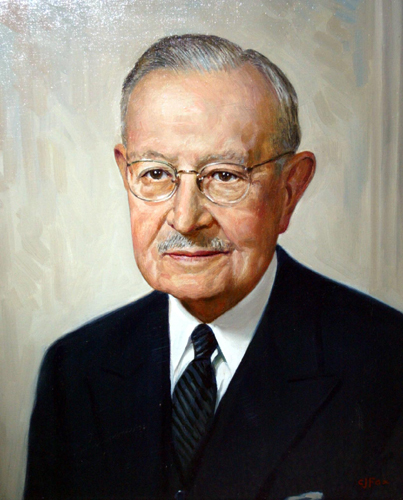 USA
1959
Mr. Frederick Ecker was a business executive, financier, builder, philanthropist and public servant, serving for more than three –quarters of a century with Metropolitan Life Insurance Company, New York, one of America's oldest and best known insurers. He began his career at Metropolitan as an office boy and worked to became chief executive of the company --one of the world's largest insurance companies. He was later named Honorary Chairman of the Board.
His work did much to make corporate bigness in life insurance effective. He was responsible for many innovations in the field: he promoted life conservation through research and education; he encouraged the employment of life insurance company funds for investment in socially-desirable outlets such as moderate income housing; he personally promoted construction of the largest apartment projects in the world erected by private funds; and he demonstrated how the private sector can work with city government (New York City, in particular) to successfully rehabilitate blighted urban areas and restore residential values.
He was long known as the "elder statesman of the financial world" and received many accolades and awards during this lifetime.