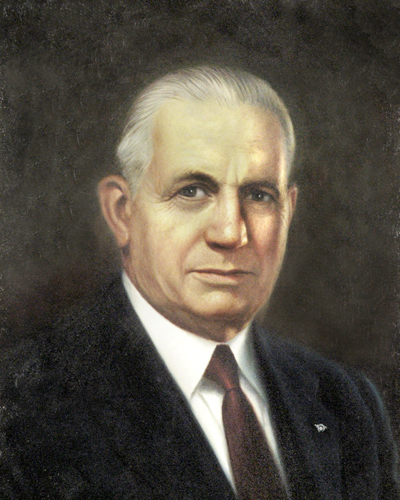 USA
1999
Mr. George Mecherle was a second-generation farmer in Central Illinois whose family migrated to the U. S. from Germany. As an early owner of automobiles, he became concerned with high cost of auto insurance charged by all stock insurance companies at that time.
So in 1918, at the age of 41, he decided to start a new career and leave the family farm. He soon was offered a job selling insurance, but quickly has a desire to start his own auto insurance company, which he named State Farm Mutual Automobile Insurance Company, selling to farmers in American's heartland.
Today, State Farm is one of the world's premier insurers. From the outset, George Mecherle set industry standards and was often a pioneer in innovative insurance policies and practices. He adopted a strict no-drinking and driving provision to reduce auto accidents, and he instituted the first installment payment program for premiums. This was to allow farmers premiums to become due when they expected to receive their crop payments.
His philosophy was to create new programs that gave financial strength to his growing company while providing unique benefits to policyholders beyond what was offered at the time.