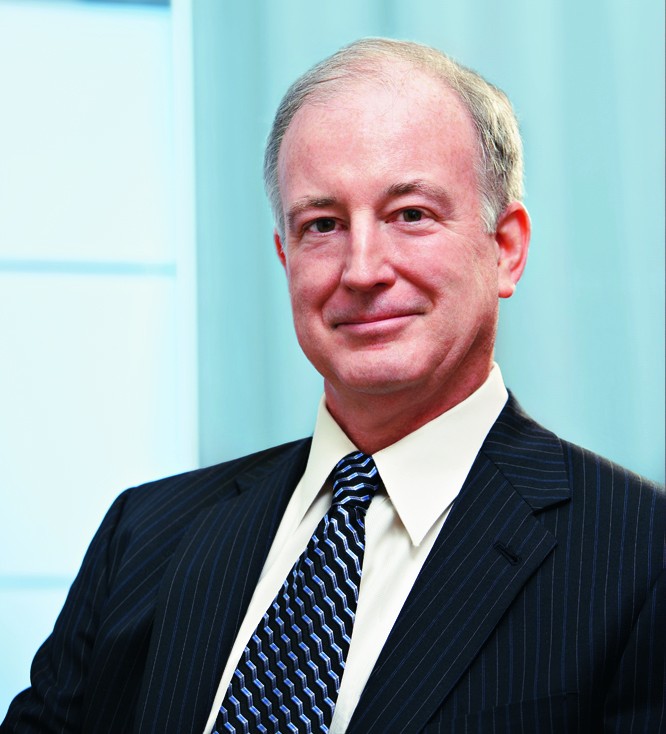 USA
2021
A. Greig Woodring received a Bachelor of Science degree in mathematics from the University of Michigan, Ann Arbor, a Master of Science degree, also in mathematics, from the University of Illinois, Urbana-Champaign, and a Master of Business Administration degree from the John M. Olin School of Business, Washington University in St. Louis.
In 1979, Mr. Woodring arrived at General American Life Insurance Company as a product development actuary. Eight months after his arrival, he began providing General American Reinsurance (GA Re), General American's life reinsurance department (and RGA's predecessor company), with pricing support. The pace of life reinsurance, and the many opportunities to custom-develop client solutions, quickly captured his interest and imagination, and within a few weeks, he had become the department's sole actuarial resource. Seven years later, in 1986, he was named, at age 34, the head of GA Re.
Under Mr. Woodring's leadership, GA Re grew into the firm known today as Reinsurance Group of America, Incorporated: an NYSE-listed company since 1993 and a FORTUNE 500 company for the past 10 years. At the time of his year-end 2016 retirement, RGA had approximately $3.1 trillion of life and health reinsurance in force, assets of more than $53.1 billion, and nearly 2,500 employees in offices in 26 countries around the world.
Mr. Woodring's peers consistently characterize him as a thought leader who combines extraordinary intellectual curiosity, acumen, and capabilities with substantial solutions-oriented creativity. He is fascinated by the insurance industry's challenges and has an unusual track record for conceiving of and developing innovative and successful industry-altering solutions. One such solution is AURA® (Automated Underwriting and Risk Analysis), RGA's award-winning proprietary electronic underwriting solution, which has since transformed into AURA NEXT, a cloud-based decision management platform. He also conceived of and launched RGAX, the transformation engine of RGA, which is today a leading industry incubator and accelerator of new products and services that are changing the insurance industry's ecosystem.