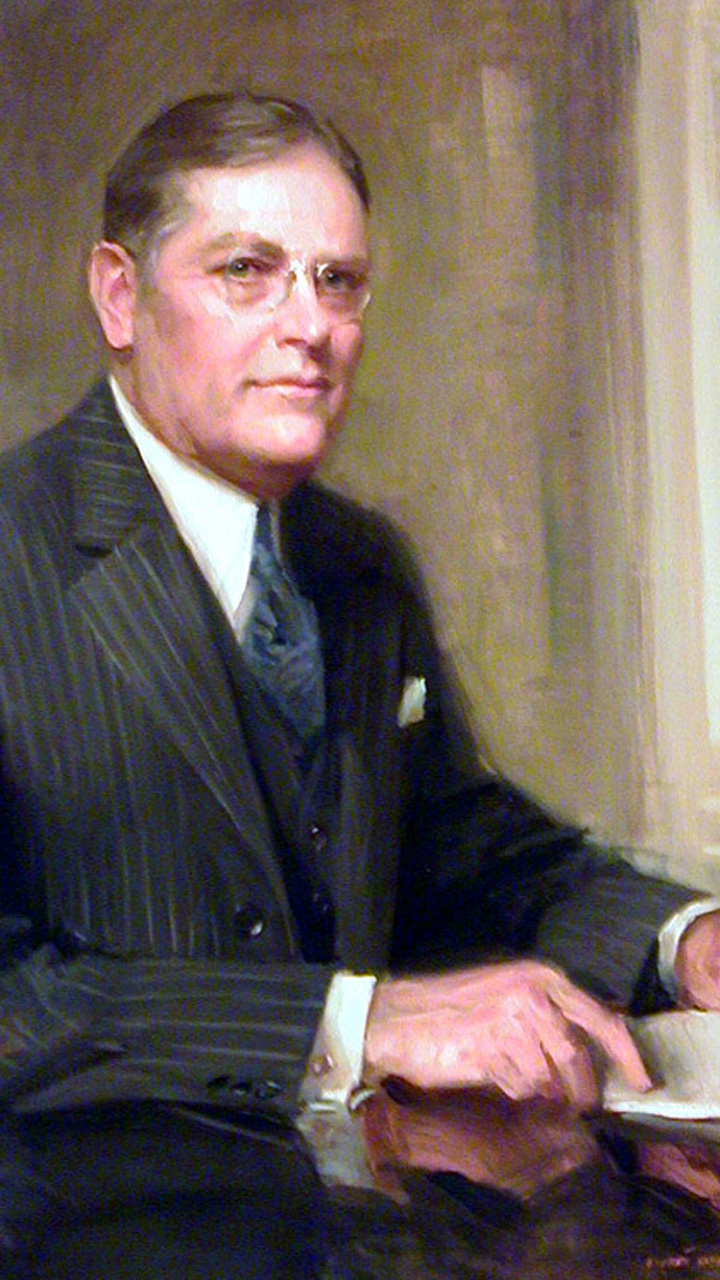 USA
2011
Founder of Guy Carpenter, today's leading reinsurance intermediary. The founding of Guy Carpenter goes back to: cotton. Cotton was the most important asset of the southern U. S. in the early 20th century. After being picked from the fields, insuring baled cotton in warehouses as well as cotton gins and presses was essential. Only reliable insurance stood between devastating loss and financial stability.
The Cotton Insurance Association (CIA) was a pool of insurance companies formed to spread the risk associated with harvested cotton. But the member companies alone could not always absorb the full amount of risk, which necessitated reinsurance.
But at that time buying reinsurance was a tedious and inexact process. Treaty reinsurance was negotiated separately each year. Reinsurance negotiations were designed to balance out the prior year. If there were heavy losses, reinsurance demanded higher rates. If losses were light, bargaining was easier. There was no consistent way for insurer and insured to plan ahead and anticipate long-term rates.
The CIA was managed by Guy Carpenter, who grew up in the insurance business, starting at age 15. Thinking about the way coverage was written and the problems created by the process, Guy Carpenter devised a new approach that bore his name: The Carpenter Plan. It was simple and equitable: rather than look at a single year's experience that could fluctuate wildly, loses were considered over a period of several years. This rolling average fluctuated minimally from year to year since it looked at overall trends rather than a single brief period. Premiums were also based on this average.
Achievements:
Inventor of the Carpenter Plan
Laid foundation for reinsurance brokerage as we know it today
Impact of Contributions:
Made it easier for insurers to anticipate and manage costs.
Laid the foundation for most future insurance risk coverage.
Simplified wording that later became standard on reinsurance contracts were first drafted by Guy Carpenter.
Mr. Carpenter envisioned a more rational approach to reinsurance, based on excess of loss, covering all losses in excess of a certain level, which made it far easier to anticipate and manager costs. This system worked so well with cotton that Mr. Carpenter began to explore the possibility of securing reinsurance for a broader range of insurance risks. That decision was the catalyst in modernizing reinsurance as we know it today.
Reinsurance was a business built on a handshake, often across coffee tables in London or New York. Mr. Carpenter was challenging a flawed system. Now, in the early 1915, everyone knew the old pro rata system was hard to manage, tedious and time-consuming to implement. But Lloyd's wanted nothing to do with the Carpenter Plan, except for one powerful person: Cuthbert Heath, a leading figure at Lloyd's. Mr. Heath was on a hunting trip in Algiers. Undaunted, Mr. Carpenter followed him, found him and outlined his plan. Cuthbert Heath approved and told Mr. Carpenter that his contract would be filled as soon as returned to London. And it was.
But in the U. S. there was further opposition. By the spring of 1922, the Carpenter Plan had come under assault. A bill was introduced in the New York State Legislature prohibiting non-admitted reinsurance (reinsurance written by a non-U. S. company). But the climate began to change and the bill was defeated, with two industry leaders, Henry Evans, Chairman of The Continental, and Richard Bissell, President of Hartford Fire, defending the Carpenter Plan, predicting it would have a beneficial, not negative, effect on the agency system.
In the first few months of 1923, Mr. Carpenter took some steps to assure the survival of the firm that bore his name. A passenger on board the Berengaria sailing for London, Guy Carpenter met up with two other passengers: Henry W. Marsh and Donald R. McLennan. The three men shared a common history, dating back to the days of the CIA when M&M were brokers for the CIA's business.Their arrangement for merger was finalized July 14, 1923.
Through the years, Guy Carpenter's leadership included bold moves but also more detailed aspects of the business. Much of the contract wording that became standard throughout the industry began in the halls of Guy Carpenter. Contracts were made more inclusive and cited only those perils that were excluded. The entire industry followed Guy Carpenter's client-oriented solutions and precedents that are followed to this day were set.
In 1939, war was imminent in Europe. For Guy Carpenter & Co., the most pressing issue was that virtually all of the company's business was placed through the London Market. In the event of war, American insurance companies would undoubtedly reject all reinsurance programs from European and British companies. There was sure to be an embargo against funds leaving Great Britain. But Guy Carpenter & Co., worked closely with Lloyd's to find a solution to reassure American clients. In August 1939, Lloyd's announced the creation of the $40 million Lloyd's Trust Agreement with the funds placed in an American bank to ensure their availability.
Further History:
Today, Guy Carpenter is the world's leading risk and reinsurance specialist as part of Marsh & McLennan Companies. Guy Carpenter creates and executes reinsurance and risk management solutions for clients worldwide through more than 1,300 professionals. The firm's breadth of services includes 15 centers of excellence in Accident & Health, Agri-business, Captive and Program Managers, Environmental, General Casualty, Investment banking, life and annuity, marine and energy, professional liability, property, structure risk, surety, terror risk and workers' compensation. In addition, Guy Carpenter offers industry-leading quantitative skills and modeling tools to optimize reinsurance decision-making. Guy Carpenter is consistently ranked as the top intermediary in every category surveyed relating to reinsurance brokerage.
Sources:
Challenging Risks Redefining Reinsurance, a 75th Anniversary Profile, Guy Carpenter, 2002.
"A Tradition of Innovation," history of Guy Carpenter, Marsh & McLennan., 2004