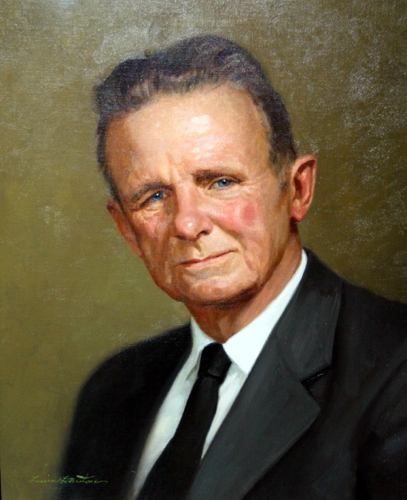 Sweden
1974
Mr. Harald Cramer was a professor of exceptional influence in the insurance and actuarial world in Sweden. In 1929, he founded a chair of insurance probability and mathematics at Stockholm University. The quantity, quality and originality of his research activities brought him fame and respect. He was invited to give lectures in foreign universities and he served as the Chairman of the Swedish Academy of Sciences.
He was a widely acclaimed pioneer in the field of risk theory. He laid the mathematical foundations for the collective theory of risk, the concept that provides for the blocking of risk to develop experience for ratemaking. Under his leadership, the Institute of Actuarial Mathematics and Statistics at the University of Stockholm developed into the world center of Risk Theory studies. He is credited with inspiring an entire generation of actuaries through his work in mathematics, which he taught at Stockholm University from1919 to 1958. He published a number of highly regarded studies of the mathematical theory of insurance risk and his outstanding textbook, Mathematical Methods of Statistics, was considered a definitive body of work on theory.
Between 1937 and 1945, he was one of the leading members of a government insurance committee, which set down the basis of the Insurance Act of 1948. The main points of this Act remained unchanged for 45 years.
Dr. Cramer was also President of Stockholm University (1950-1958) and chancellor of the Swedish University System (1958-1961). He was an actuary in several insurance companies and was Chairman of the Swedish Actuarial Society and thereafter Honorary Chairman for 30 years. Princeton, Copenhagen, Stockholm, Helsinki and Edinburgh Universities awarded him honorary degrees. He was a Fellow of the Swedish Academy of Science and of the Swedish Academy of Engineering Sciences. In 1972, he was awarded the Guy Medal of the Royal Statistical Society in London.
He was a devoted member of the Swedish Society of Actuaries over which he presided for 30 years.