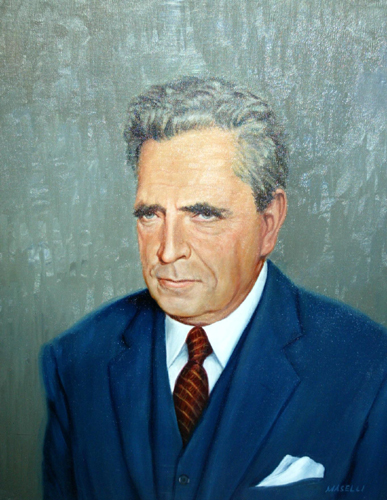 Belgium
1975
Jacques Basyn was widely credited as being a major force in encouraging a spirit of internationalism in the European insurance market. His interest in insurance stemmed from his early work in law, in government agencies, from his teaching, and from a wide range of writings relating to insurance and the law.
Mr. Basyn rose to positions of leadership in every organization with which he was associated. He espoused causes concerned with sound social legislation. As longtime President of l'Union Professionannele des Enterprises d'Assurances in Belgium, he brought a high degree of stability to the Belgian insurance market and a unity of purposes among insurance enterprises.
He was president of the Comite Europeen des Assurances, where his leadership led to increased dialogue within the European insurance community . He was a Commandeur de l'Ordre de Leopold avec lisere d'or, a grand Officier de l'Ordre de la Couronne, and a Grand Officer for Leopold II.