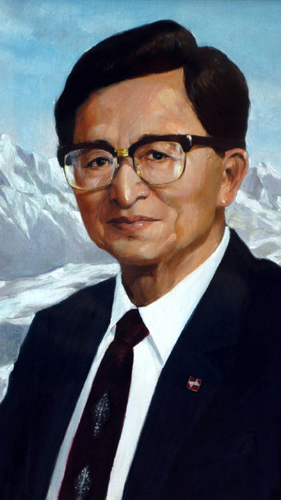 Japan
2001
Mr. Josei Itoh is one of the most respected insurance leaders in Japan, in Asia and throughout the world. His achievements include many initiatives to demonstrate the important role of insurance in society. He has received high praise for his views and innovations designed to make the industry a "human-centered" industry as it faces the aging of society.
He joined Nippon Life in 1953 and rose to become Chairman in 1997. During his tenure in that company he has worked in a number of key areas to expand the company.
He developed a network of more than 60,000 full-time sales agents and he introduced training and education in order to create financial advisors with knowledge in finance, taxation, life planning and other fields. In Japan, he launched the industry's first education program based on satellite communications.
He focused effort on the development of products in order to respond to the expectations of society. He responded to the expectations of customers regarding living benefits and post-retirement security.
He established asset management as one of the core businesses at Nippon, establishing a status globally for the life insurance industry in Japan.
Mr. Itoh's reputation for insight – and his substantial skills as a manager- are known widely in the insurance world. He has served on committees and as a member of company boards not only in life insurance but related fields. His contribution to the economy and society of Japan has been substantial, with involvement in the environment, youth, culture and the arts as well as health and medicine. Of particular note is the Nissay Green Foundation, which was established in 1993 for the purpose of conserving the earth's environment. It has already completed the planting of more than 800,000 trees in Japan and also is contributing to reforestation activities in China, Mongolia, Nepal, Indonesia, Kenya and around the world.