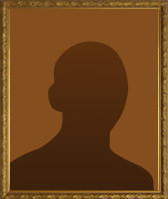 India
1968
Sir Joseph was an authority on marine insurance. His major interest as a lawyer and judge was in the problem of ocean marine insurance and the reaction of this branch of insurance to economic and social needs of society.
In a period of the history of commercial law when innovators were seeking to introduce techniques and procedures of questionable character, Sir Joseph managed to retain the integrity of the marine business and resisted change that might have damaged the capacity of the insurance business to serve the market.
Best known to history for his writing, he produced a treatise on the law of marine insurance that was known in its day as the "bible." In addition to his work in marine insurance, he contributed to several Indian newspapers, The Weekly Newspaper and the Daily News. In 1859, he was knighted and appointed to the bench of the Supreme Court of Bombay.