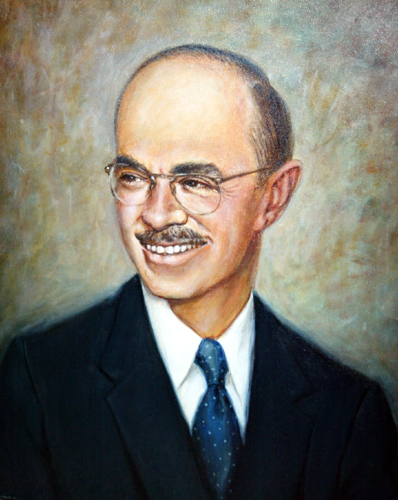 Canada
1967
R. Leighton Foster was a lawyer, association executive and civil servant. He is noted for fostering a collaborative spirit between insurers and governmental agencies, and he encouraged public education about insurance. He was Superintendent for Insurance in the Province of Ontario, Canada, from 1924 to 1935 and Secretary of the Association of Provincial Superintendents of Insurance during the same period.
He worked successfully to raise the standards of insurance regulation in Canada and to promote the adoption of uniform Provincial insurance legislation. He played a vital role in unifying Canadian life insurance business and he substantially augmented collaborative relationships between insurers and governmental agents. Through leadership, he is known to have advanced the interests and status of Canadian life insurers.
He was known as "Mr. Life insurance of Canada". As superintendent of insurance he was for many years the driving force in the Association of Superintendents of Insurance of the Provinces of Canada, through which he worked successfully to establish and maintain uniform provincial insurance legislation.
He was managing director of the Canadian Life Insurance Association for almost 14 years. He was a pioneer among those who recognize the importance of public understanding of insurance and insurance institutions. He laid the foundation for a program in Canada to develop public knowledge.
He is noted for his advocacy as a proponent of provincial rights regarding insurance, and his work as a spokesman resulted in changes within Canada to regulate all insurance in all its aspects (insurance companies, agents, brokers, adjusters, insurance contracts, etc.) exclusively within the jurisdiction of the provinces, with the Federal Government having no jurisdiction in that regard. The Supreme Court of Canada, the official interpreters of the Canadian Constitution, later upheld this law when challenged.
Mr. Foster was a pioneer in outlining how and where insurance is sold in Canada and was widely published on the Canadian legislation regarding insurance and the nature and duties of the Office of Insurance Commissioner.