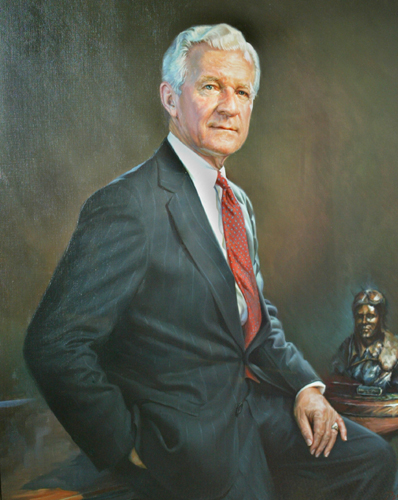 USA
1996
Brigadier General Robert McDermott served with the insurance company USAA, Texas, for more than 25 years, retiring in 1993 as is Chairman and Chief Executive Officer. During his tenure, he presided over the company's remarkable growth and success and its innovative marketing, which became known worldwide.
His leadership made USAA the first insurance company in the U. S. to use 800 phone lines to benefit its customers. By emphasizing technology, education and training, he helped USAA achieve a world-class reputation for customer service.
Further, Gen. McDermott was a pioneer in expanding the range of services offered customers by moving into other financial services such as home mortgages, mutual funds, stocks and bonds, credit cards, annuities and merchandise catalogs. He was a leading force in helping reduce deaths, injuries and property damage from auto accidents. And USAA was the first insurance company to publish a comprehensive report on comparative safety features of autos. The company played a key role in advocating for airbags and insurance discounts for safety features.
To recognize his efforts for auto safety, the Insurance Institute for Highway Safety's Vehicle Research Center dedicated its Research Center to him. He has been honored worldwide and in particular in the insurance industry and his home state of Texas.